New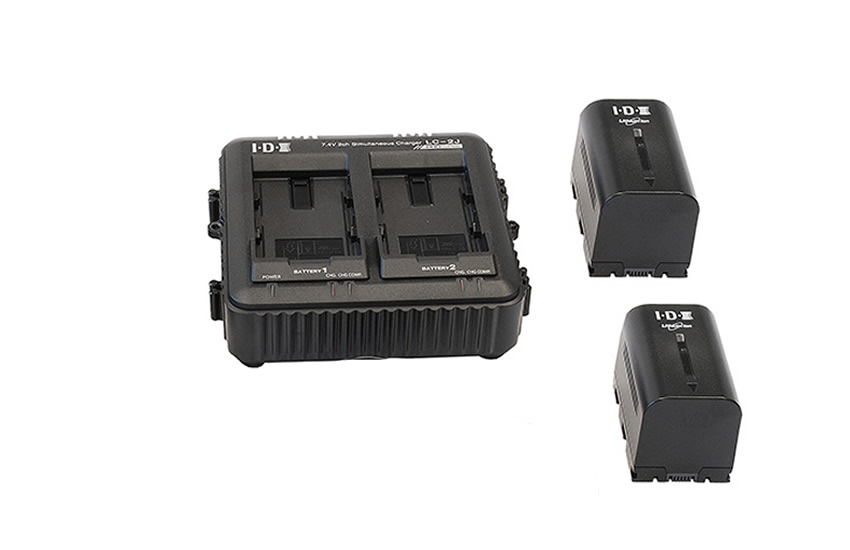 IDX-Q10-E
Special Price
Not in stock
Quick Overview
Dual Charger KIT
For JVC mini Batteries
Includes 2x Batteries
8.4V
0.6A
5.04W
Lightweight Material
1-year Warranty
IDX-Q10-E
1. "Li-ion battery charger is special designed for solving the problem that it takes long time for high capacity Li-ion battery charge.
2. Can automatic identify 3.6V and 7.2V and complete its charge.
3. Wide voltage input design,can be used to office,home,travel etc. it adopts global standard "∞"for AC input port which can use different AC power cord.
4. Easy to operate and reliable.
IDX-Q10-E
STATUS

Status

Charger Type

Mini Charger for JVC Professional Video Cameras


GENERAL FEATURES

Supported Batteries

JVC SSL-JVC50 Type Battery


Cells Type

No. of Slots

External Connections

Full Charging time

About 5hours with 4900mAh Battery


Output Voltage (V)

Current (A)

Power Consumption (W)

MORE SPECIFICATIONS

Warranty

Country of Origin

PHYSICAL

Total Weight (KG)

Total Dimensions (WxHxD) (mm)

Availability

Usually in 15working days

IDX-Q10-E
Charger
2x Batteries 4900mAh
AC Cable
Power Supplier
Instructions
IDX-Q10-E
No available videos